Exhibitors Catalogue
infodent24.pl (PTWP Online Sp. z o.o.)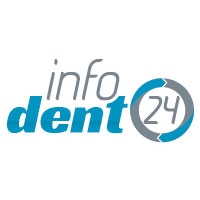 infoDENT24.pl is the largest and most influential web portal supporting dentists in the daily management of the dental practice:
- helps in the first steps posed in the health care business,
- provides access to current information from the industry,
- suggests interesting solutions in the field of marketing and promotion.

* events * * incentives
* higher education * * job offers * trainings
* advertising * marketing * medical equipment * medical records
More at: www.infoDENT24.pl
The publisher of infodent24.pl business portal is PTWP-Online Sp. z o.o.