Exhibitors Catalogue
Advanced Healthcare limited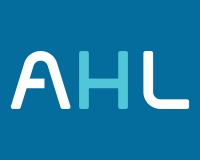 Advanced Healthcare Limited is a British dental materials manufacturer founded in 1986 and currently operates from an 1800m² near Tonbridge, Kent where we have our administrative, manufacturing and packing operations.

We offer OEM solutions as well as our own AHL branded products.

Our product range includes all types of GIass Ionomer Cements and Restorative materials, Temporary Cements, Composites, Etchants, Temporary Filling materials, Bonding Adhesives, Cleansers and Prophylaxis pastes as well as customer specific product.

We are ISO 9001:2008, ISO 13485:2003 and CE registered and we also hold registration with the US FDA for our products.

We currently export to over 35 countries and welcome all enquiries for new business.